Life-saving technology in reach
At Rapid Response Revival®, we take pride in developing an innovative, high-quality family of brands that empower everyday people with the tools and resources they need to act quickly and confidently in a healthcare emergency.
The CellAED® is a handheld single-use, multi-shock, fully automatic AED for minimally trained personnel and trained medical experts alike. Utilising a simple Snap, Peel, Stick ® activation method to apply the AED and treat the patient, the device ensures rapid, effective treatment for patients in sudden cardiac arrest, supporting best chances for survival and minimal organ damage.
It is designed at an affordable price point for mass market personal, home and enterprise use and applications. It's incredibly compact design and simple process empowers everyday people to carry, access and utilise an AED in an unprecedented capacity.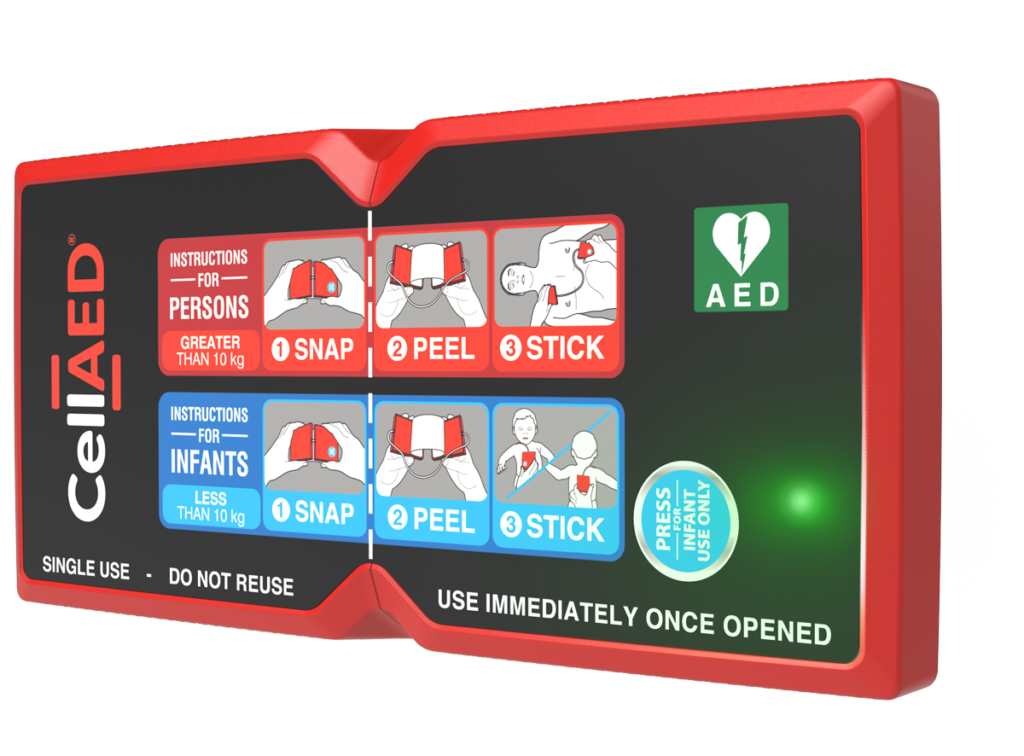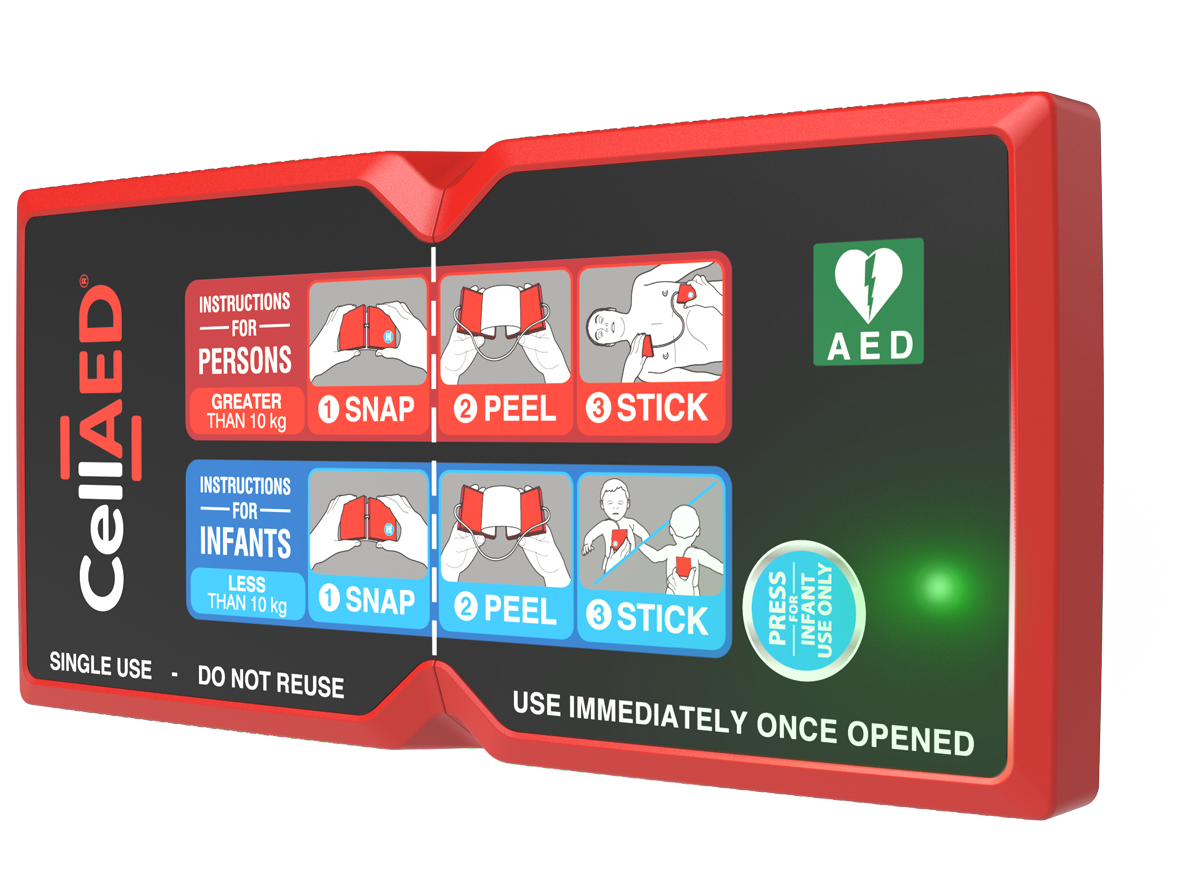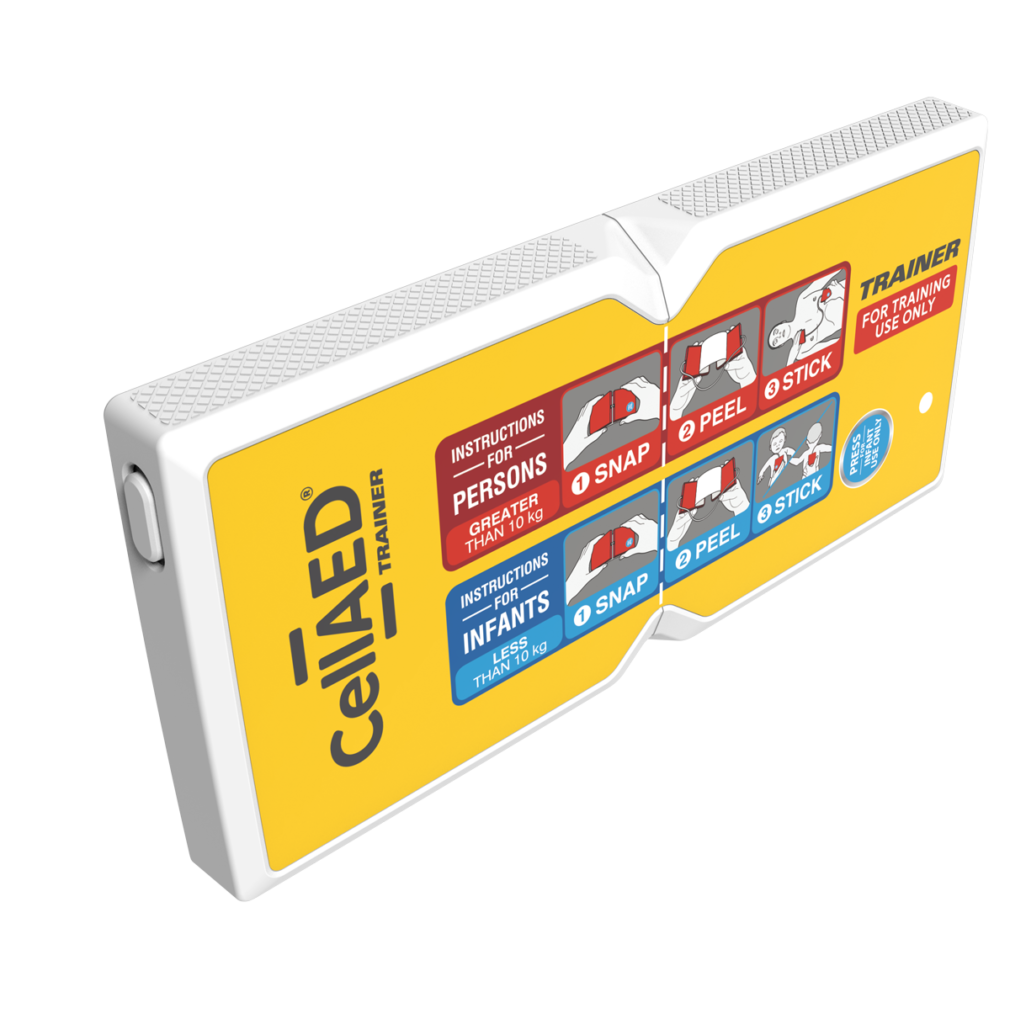 The CellAED® TRAINER makes AED training for the CellAED® simple and effective. This reusable unit is for training purposes only, providing a cost-effective solution to practice the deployment of a CellAED® defibrillator again and again. Ideal for home or office training as well as First Aid and CPR training sessions, this unit teaches you exactly how to prepare, apply and utilise the CellAED® in a healthcare emergency situation.
Our smartphones are always at hand, making them the perfect resource for effective information in a healthcare emergency. The First Aid Fast app has been developed by experts for everyday users, putting essential local life-saving information in the palm of your hand and creating a quick and easy way to contact emergency responders and find the closest hospital – wherever you are in the world.
Download directly from the Apple Store or Google Play store.
Visit the official First Aid Fast app website to find out more about the product, including videos, technical spec, product information, and much more.