"The stakes couldn't be higher" – why we need a Medical Research Advisory Board
This week, we unveiled the line-up to our inaugural, formal Medical Research Advisory Board.  The role of independent medical advisors in Rapid Response Revival, however, stretches right back to the initial days of working to close the time gap on effective response to out-of-hospital cardiac arrest.
In this article, MRAB Chair Dr Mavourneen Casey shares why independent experts are so important to the work of improving personal access to defibrillation.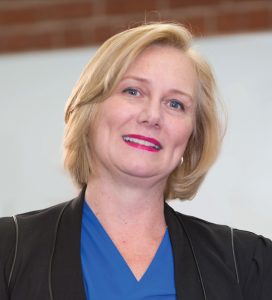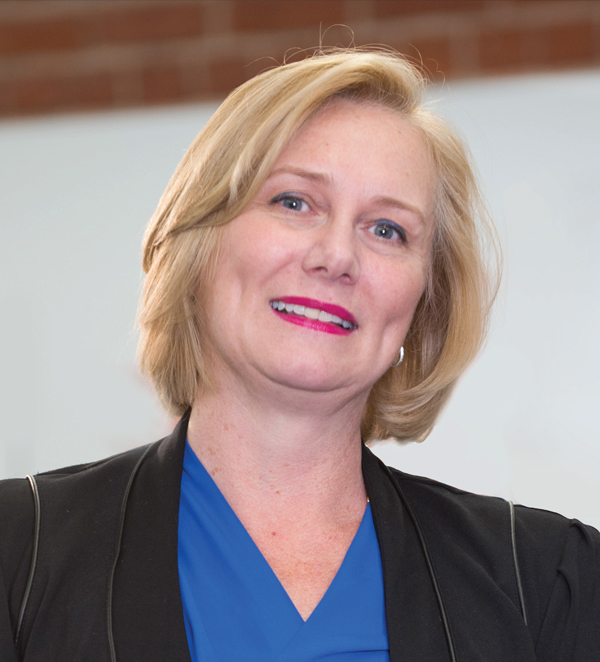 This business started with a single question: how can we improve access to defibrillation in the homes of people at risk of cardiac arrest?
From the early days investigating possible solutions to that problem, we have been surrounded by medical experts, eager to help.
I was one of the earliest members of the Rapid Response Revival team.  As a clinical researcher and academic, it was – and still is – my job to collaborate with these experts and apply their contributions to answering the question that started us all on this journey.
Why we need a Medical Research Advisory Board (MRAB)
The need for a MRAB is pretty simple: you don't know what you don't know.
Our MRAB members are independent, extraordinarily skilled, experienced medical practitioners and clinician-scientists. They bring expertise that doesn't necessarily exist within the business but is absolutely needed to inform the work we do.
That work of course, is establishing a new paradigm for AEDs.  It requires expertise in cardiology, electrophysiology, emergency medicine, paramedicine, clinical trials, human usability, public health, biological sciences, data sciences and data health sciences.
All these medical disciplines and more are required to make sure what we create is credible, safe, efficacious and easy to use.
Success means improving our chances of preventing premature death; the stakes couldn't be higher.
RELATED ARTICLE: What does sudden cardiac death cost us?
The eminent individuals on our MRAB are working at the cutting edge of their fields.  They share our commitment to creating a more effective solution to the world's leading cause of preventable death.
That we have been able to attract experts of this calibre says a lot about the importance of what we're moving mountains to achieve.
Advisors from the outset
The MRAB was an early idea for this endeavour.  We knew from early on that we needed one, to make sure that what we were creating would be efficacious and safe, addressing the problems we'd set out to solve.
Our first medical advisers were people from my network of academics and medical researchers, people I'd worked with and others I knew and admired.
Over time, people have come to us, after hearing about what we're working to achieve.
Up until recently, these advisors have been in the background, working informally.
The evolution of these relationships into a more formal Board, if anything, is overdue.  If not for COVID-19, we would have introduced our independent MRAB much sooner.
Fit for purpose
While our MRAB's advice is non-binding, it is invaluable.
Their expert observations inform our current and future research and development, and the direction of the business.
Our research and engineering chiefs consult directly with the MRAB, which also has a direct line to our Board of Directors.
Their purpose is to keep us grounded in the real problems we're trying to solve, and ensure those solutions are absolutely fit-for-purpose.
In academia there is always someone with more experience than you, whom you consult on your research, for oversight and guidance.
That is what our MRAB does.
It ensures everything we do, from initial product development through to clinical trials, meets international standards, and the needs of the people we have made it our mission to help.
I am also very aware, as are they, that by being a part of our MRAB, every member is lending us their reputation.
Attracting world's best
We're an Australian-based start-up.  We have our sights on solving global problems, but we can't do this alone.
By giving of their time and expertise, every one of our research advisors has demonstrated their belief in what we are doing.
I for one, am incredibly proud, humbled, and validated that people of this calibre have chosen to advise us.
These are among the world's smartest, most accomplished experts in their respective fields.
Most incredibly, they have sought us out.
"One told me recently that our technology is the closest thing they've seen in 30 years to being a viable solution to the problem." 
They're here because they believe we can make a difference.
Looking to the future
I see the MRAB evolving with the business, and the technology and solutions we're developing.
We know what we are working toward, but how we get there is a constant learning process.  The MRAB is here to make sure we keep moving in the right direction.
As the needs for expertise change, so too will the disciplines we adopt within the MRAB.  For example, we're not far away from needing to introduce experts in neurology and health economics to the Board.
Our vision is that the MRAB will grow with the business.
Right now, our primary focus is on social proofing our solutions to challenges preventing survival of out-of-hospital cardiac arrest.
With the MRAB's help, we will always ensure what we are creating, answers the questions around out-of-hospital cardiac arrest survival – through the direction of our business, our research and development, and the solutions we introduce to the world.